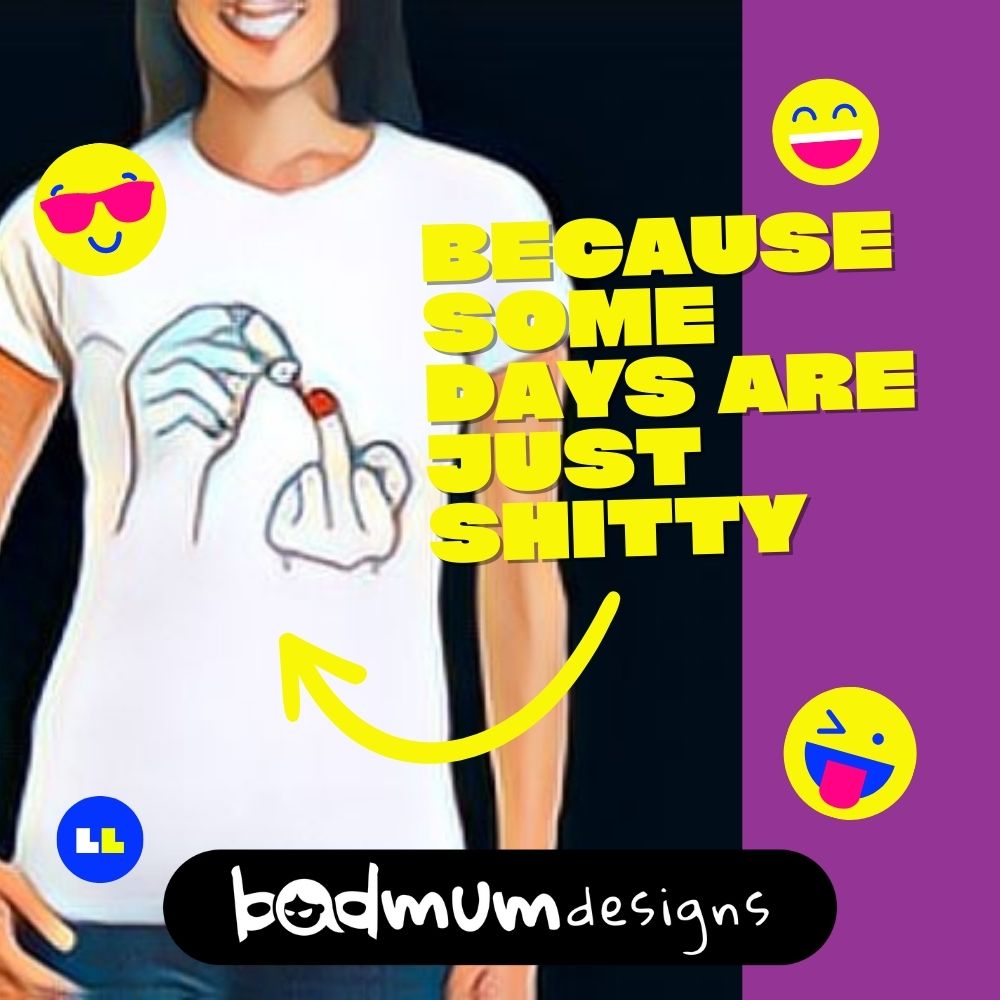 Welcome to Bad Mum Designs - where creativity meets chaos, and we unapologetically embrace the wild side! 🎉
Are you tired of the same old bland designs found everywhere? Looking for something with a touch of humor? You've come to the right place! At Bad Mum Designs, we proudly present a diverse collection of quirky, random, and sometimes downright inappropriate products to feed your inner eccentric.
Novelties & Gag Gifts
From hilarious penis-related gag gifts to our practical Lego-inspired flowers
Bad Mum Earrings
Free USA and Canada shipping on Earrings (no minimum order)
Regular price

Sale price

$15.00 USD

Unit price

per

Regular price

Sale price

$15.00 USD

Unit price

per

Regular price

Sale price

$15.00 USD

Unit price

per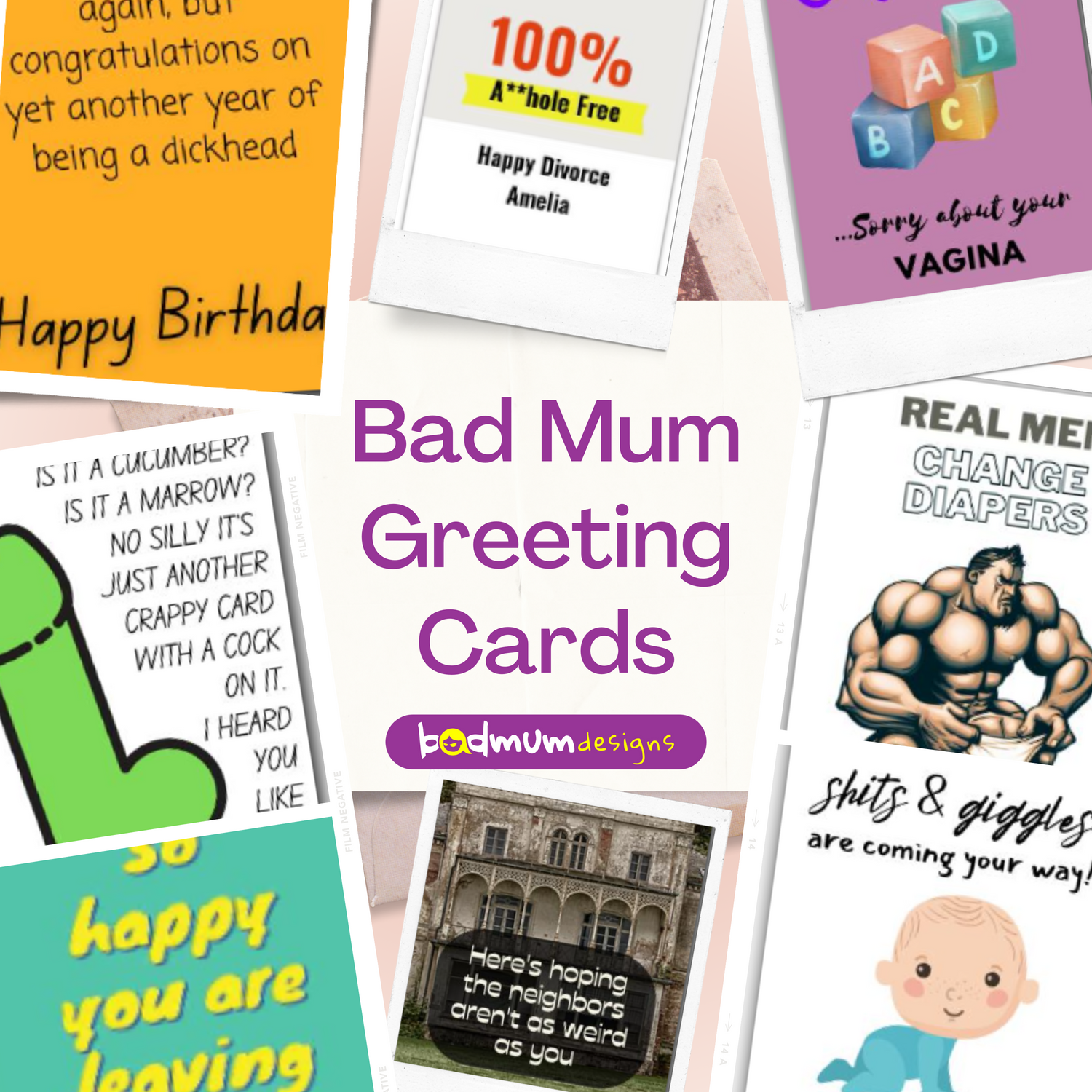 Bad Mum Women's Tees
Our ultra-comfortable t-shirts are designed specifically for women and come with 100% added attitude
For the Men in Your Life
Because nothing says 'I love you' like wrapping the men in your life with a T-shirt that sports a snarky one-liner they probably wish they'd thought of first!
Unisex Sarcasm Shirts
Because everyone deserves a chance to wear their wittiness on their sleeve, not just in their speech!
What An Ass!
Classic and comfy Unisex T-Shirts for every type of Ass in your life
The I.T. Crowd - Roy Shirts
Your instant tech-savvy upgrade infused with British humor, no restart required!
BMD Mugs
Bad Mum Mugs - where your coffee gets a comedic kick and your design dreams come true; got an idea? Give us a nudge on social media, and we'll whip up a custom mug that's bound to stir up some laughs!